Get all the plumpness and fluff of a down pillow...without the down. This one is stuffed with near-magical hypoallergenic fill that will help you rack up all the hours of sleep you ever dreamed of. Adjust the loft and squishiness of your pillow with the removable, down alternative fill to get a plushness that's perfect for you.
Typically, side sleepers prefer firm, back sleepers prefer medium, and stomach sleepers prefer soft. Remove or add as much down alternative fill as you need to achieve your perfect loft.

100% allergen free down alternative fill for a sound snooze.

Breathable, moisture-wicking mesh cover
Core:
Premium CertiPUR-US® Certified Memory Foam
10% hypoallergenic down alternative fill.

Cover:
Cooling, breathable mesh cover. 92% Nylon Fiber, 8% Spandex Fiber
The Dosaze™ pillow measures 23.6 in. x 14.96 in. x 4.72 in and weighs about 3 pounds.
Adaptive Comfort
Flip, adjust, fluff, love – the Dosaze™ Hybrid pillow offers support unlike any other. With adjustable filling, reversible down alternative and memory foam sides, this pillow is both marshmallowy soft and supremely supportive all at once.
For You
Whether you're a back, stomach or side sleeper, you can adjust the loft and squishiness of your pillow with the removable, down alternative fill to get a plushness that's perfect for you.
Everything You Need
Our Hybrid pillow fulfills everything you need from a pillow to get the best sleep of your life—plush comfort and healthy support.
Not Just Comfort. Proven Sleep Improvement.
★★★★★

The Dosaze was the first to arrive and now I have no idea how I am going to try the others when they get here? How am I supposed to go try another pillow after sleeping on this thing????? I have felt incredible since sleeping on this pillow! I believe that this pillow will be **very** helpful for most back and side sleepers. It does exactly what the website says it will do, it holds my neck and head in perfect alignment. I no longer feel stiffness in my neck or pressure pain on that ridge on the back of my head. I love how the pillow holds my head and neck but doesn't put pressure on my shoulders, the sides of the pillow being shorter is genius, my shoulders have space and they can now comfortably rest against the bed instead of being propped up or squished down by a pillow.

Autumn

Canada
★★★★★

The first night and every night since using the orthopedic pillow I have slept well and awakened free of neck pain and headaches!!

My husband loves his too. Relieved his nagging neck pain from years of running heavy equipment.

The absolute BEST pillow I have ever used!!

Wanda

USA
★★★★★

Since I got this pillow, I haven't been able to sleep on anything else. It is great for side-sleepers who want neck comfort AND the ability to breath!


Kelly

USA
★★★★★

I have looked for years for a pillow that allowed me to sleep without neck pain. I frequently woke up each morning with headaches as well. This has not only gotten rid of my nighttime neck pain and headaches but my shoulders have even seen a significant decrease in pain. I highly recommend this. I've been using it for a few weeks now.

Heather

USA
Frequently Asked Questions
The Dosaze™ Hybrid Pillow utilizes both a moldable memory foam layer and a down alternative layer – fulfilling the best of all worlds.
Our Hybrid pillow is flippable and adjustable, providing the exact ultimate comfort and support for a better night's sleep, anyway you need it.

The memory foam in the Dosaze pillow is CertiPUR-US® certified.

CertiPUR-US certified foams are:

✓ Made without ozone depleters
✓ Made without PBDEs, TDCPP or TCEP ("Tris") flame retardants
✓ Made without mercury, lead, and other heavy metals
✓ Made without formaldehyde
✓ Made without phthalates regulated by the Consumer Product Safety Commission
✓ Low VOC (Volatile Organic Compound) emissions for indoor air quality (less than 0.5 parts per million)
The Dosaze™ Hybrid Pillow has an easy to remove cover that is machine washable.
Wash and dry on delicate if possible.
We have a 60-day satisfaction guarantee. We pride ourselves in the quality of our pillow, so we want all our customers to be happy. If you have an issue, please contact our customer support team at support@dosaze.com.
Customer Reviews
06/09/2022
Brett K.

United States
Mypillow but so much better
I love being able to adjust the amount of foam in the pillow, this pillow rocks!
05/08/2022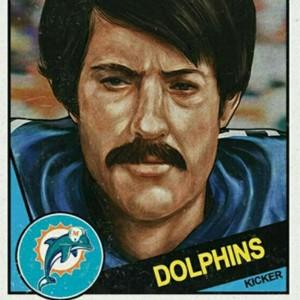 J
Justin

United States
We did it!...
We found the world's greatest and bestest pillow! I have bought some very expensive and quite a lot of pillows recently and this is hands down my favorite. Far and above anything I have laid my head on and I can't wait to get into bed every night. The mission: Throw all the other pillows on the floor and find "my" pillow. One of the best buys I've ever had and I highly recommend!
01/06/2022
Wayne S.

United States
Best pillow!
Received our pillow and after a few weeks it's the BEST pillow I ever used, 100% recommend this pillow. Thanks for the BEST sleep.
Actually better than other adjustable pillows (including COOP)
I've tried a few of the 'top' adjustable pillows, and this is by far the best one. The memory foam is noticably cooler and provides more support than other pillows. Highly recommend !
So cozy
I'm a side and back sleeper and love these pillows! I bought a couple like these (i.e. shredded memory foam) on Amazon at a fraction of this price, but i could feel the corners of the foam in my face and there was no way to remove any to adjust to my needs...definitely NOT as cozy. These Dosaze pillows are soft and adjustable! I used to have a pillow that was like a block of memory foam, with curves. And while it was great for awhile, when I tried one these pillows at my friend's house, I knew I had to have one! Bought one for my boyfriend too!
OMG. Perfect!
If there was an actual heaven, and if you got to go there after you died and you rested your head upon the laps of angels who gently stroked your brow as you peacefully drifted off to sleep, your experience would be exactly the same as sleeping on this pillow. I am a side sleeper, so I left all the stuffing inside, and this pillow just gently and sweetly hugs my head in its perfect pillowness until I am blissfully dreaming. It does not shift its guts at night, or need constant refluffing. I've only had it for a week, so I hope it doesn't lose it's magic over time, but assuming that it remains as is, I have found pillow Valhalla.
Custom Fit is Sweet
Being able to tailor the fit of this pillow to your own physique and favorite sleeping position is a big advantage that cannot be overstated. I pulled filler out on 3 occasions to get the fit I wanted. The storage bag is now stuffed and might make a nice pillow too. Dosaze is expensive as pillows go but paying extra for a customizable fit is a no-brainer. Also I tend to get warm at night but have had no issue with the pillow being warm and no problems with any zippers. As a predominantly side-sleeper, very satisfied with this purchase.
Perfect for Those with Neck Issues
I love that this pillow is adjustable. I have had neck pain as a result of using a pillow with no support. When I got this pillow, I liked that it didn't sink to the bed with the weight of my head, but it was too hard. I took out enough memory foam to fill the container that comes with it (and I put in a lot and pushed it down to get as much in as I could), and I would guess I ended up taking out about half. Perfect! I have the support I need without it being brick hard. It's so easy to take out foam or put some back in, too, so you get the loft you need for your situation. I haven't had any neck pain at all since using it. The pillow is expensive, but so far it's been well worth every dime.
Finally found the pillow!
I have never found a memory foam pillow that even came close to comfortable, but wanted to try these because of the consistent great reviews; and only took the chance because of the return policy. The reviews are absolutely legit, and although some mentioned a zipper issue, I didn't have any issue with the zippers. By the way, you don't even know there is a zipper when you sleep; it's almost as if it disappears. The pillow is not hot, and is made as soft or firm as you want to make it, which is the best part. I've tried so many pillows, but never one like this, and you wouldn't even think it was memory foam because it's so soft and comfortable, even at the firmest level. Thank you Dosaze!
The best pillow I've ever had! Heartily recommended!
I am SO happy with my purchase. The pillow is of amazing quality, feels great, and offers fantastic support. This is the first pillow I've ever had that I use on its own with no other pillows to support it—it's that good! The filling feels so nice and fluffs up again in a jiffy when you give it a little toss. I sleep on my side, back, and belly intermittently, and this pillow keeps up with me so well and makes me want to put my head down on it to sleep. Thank you Dosaze for making an amazing product! You've got a very satisfied customer here, and I will be recommending your product to anyone who asks moving forward :)
Best pillow ever!!!
I bought one for myself and one for my husband as we have 2 very different ideas about the perfect pillow. Well Dosaze adjustable pillow is PERFECT for both of us! Now if only it would help our kids sleep thru the night so we can enjoy the amazing sleep the pillow provides!
Best Sleep My Wife Has Had
I bought this for my wife a couple of weeks ago. After adjusting the pillow, she loves it. It's nice that you can remove some of the filling to make it smaller, and it stays cool for comfort. I'm eventually going to purchase a second pillow.
Love this pillow
This pillow is amazing! I've had neck/back problems for years, and fibromyalgia so it's hard to find a pillow without enough support without spending $200. I have bulging disks in my neck and back, and also arthritis in my neck and back. Of course a pillow isn't going to make your pain go away, but it makes it easier to get comfortable in bed, and fall asleep much quicker! When it first came in, I did make the mistake of adding ALL of the extra stuffing BEFORE it was completely aired out and fluffed all the way out from being vacuum sealed to deliver, but after taking some out, it's perfect! So definitely give it a little bit to air out before adding the extra stuffing. Very pleased with my purchase!
Comfortable and good value
What a fantastic pillow. Went though a few different pillows until I got to this one. First night sleep I had a bunch of dreams, and for me that usally means a nice deep sleep. Feels really comfortable as a side sleeper. Really like how they give you a little extra foam on the side. Hoping it will last a while but in any case it's a really good deal.
The pillows are nice.
The pillows are nice. They have to be fluffed every night. It was a little hard to get used to for the first few nights but I have gotten used to the difference of a cheap pillow verses one I'll keep for a long while. If you don't fluff it up... it has no give to it meaning it's pretty hard. Overall I'm pretty happy. I'm a side sleeper and a stomach sleeper and this pillow is good for me. My 11 yr old is a back sleeper and he loves his pillow.
I LOVE MY NEW PILLOW
Well..... I have to admit that I thought she was probably exactly correct. But..... the reviews were so so good about this pillow. I had to give it a try. It arrived and I've used it for about 2 weeks now. I've got to tell you that it's BY FAR the most comfortable pillow that I have ever owned . . . . and I've tried them all!We just got back from an overnight trip and I brought the pillow along. I can generally never sleep in a hotel when I am away. But....with my new pillow I slept like a log. What a gift ! I had my daughter and son try it and they are going to put one on their wish list. So.....I guess that I'll be getting a few more of them soon. LOL. I'm really glad to do it because I want them to be as comfortable as I am now. Even my wife admits that it's a great pillow.As for the smell that people describe...... I really never detected it at all. Nor did my wife. I did put it in the dryer for about a half hour when it arrived to poof it up. I added a dryer sheet but not sure if I even really needed to do that.I LOVE my new pillow!